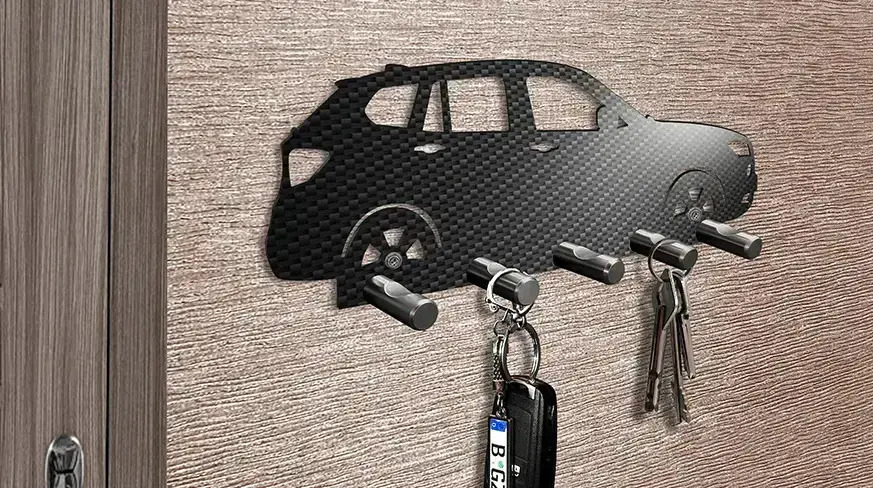 Key board with car model - a creative accessory
Decorate your bare corridor wall with a fashionable living accessory - our fancy key board made of high-quality carbon.
Carbon key board car - functional and stylish accessory
Your key board with car model just looks cool. The car silhouette of your model is cut out of high quality carbon. Be sure - we don't ignore any detail of your car.
Keyboard Racing Speed
If this accessory has aroused your interest, it can only mean one thing - you are a true car fan. You like it fast because the speed makes you feel positive. Trace this feeling also in your house with the help of the key board.
Features of the accessory car models key board:



Individualized with your car

Great gift idea
Our key board can be a great gift for your friend if he loves his car as much as you love yours. Buying a key board is easy - tell us which car model your friend owns and place your order. A pleasant surprise is guaranteed for your friend.
Envious glances
You can install your key board with car model in your house or even in your office. Everyone who visits you will be impressed by your turned out key board.
Megapractical applicability
Our practical and functional key board car helps you keep all your keys together in one place. This saves you precious time because you never have to look for your keys again.